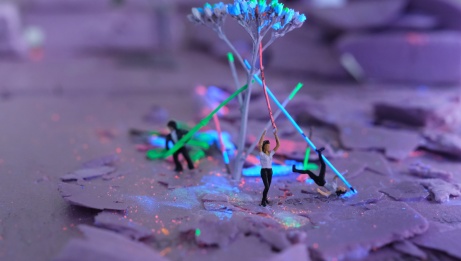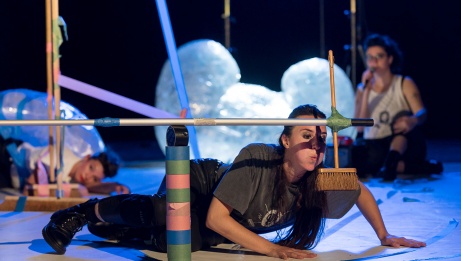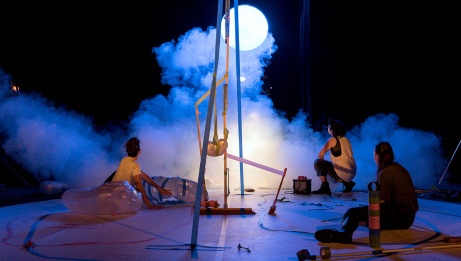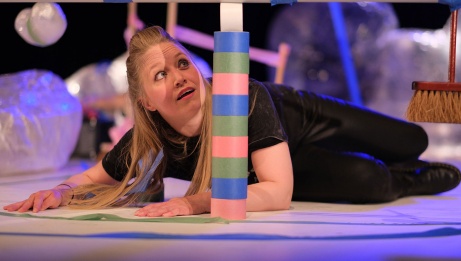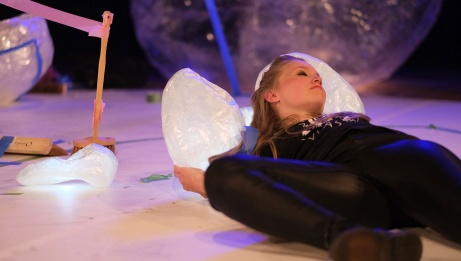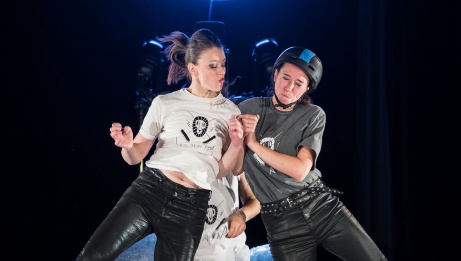 "Rockin' an adhesive style"
In-person event

Ages 2-8

≈ 35 minutes · No intermission
A trio of girls with a rock-singer look about them, about as frail and delicate as three footballers in the final seconds of a game, create a space for art and play before our eyes. Something like a small sound and sensory theatre built with a wonderfully sticky material: Scoooootch tape!
The entire show is created using just five rolls of (recyclable) adhesive tape, household objects, instruments, microphones, and a whole lot of daring to hold it all together. Who would have thought that ordinary scotch tape could make music, underpin pathways and shelters, or support the world by acting as a pulley?
A super playful demonstration that ordinary materials can become art when combined with human creativity. It's also a touching illustration of the many, sometimes almost invisible, connections between and among us. This show will stick with you!
Without words ● Ages 2+ ● intimate show
Pre-show activity

Because the experience of going to the theatre begins long before you step into the performance hall, families are welcome to arrive 45 minutes before the start of the performance to warm up their imaginations. Interactive installations, crafts and other surprises await you in the Studio Foyer!