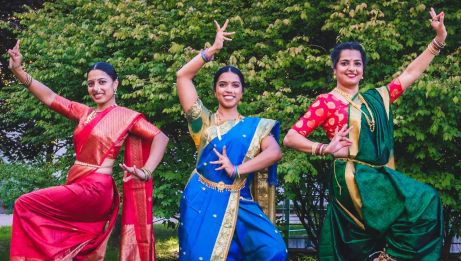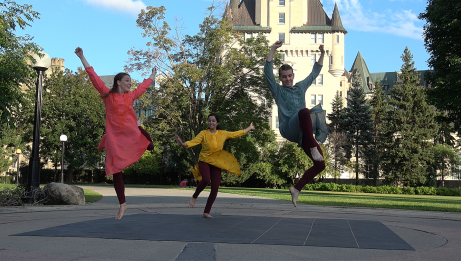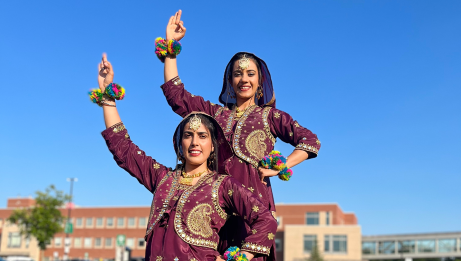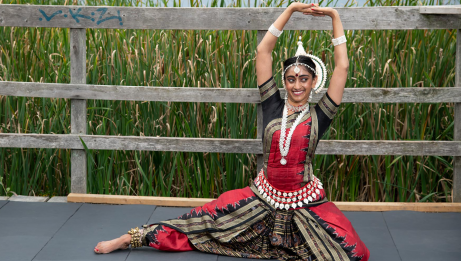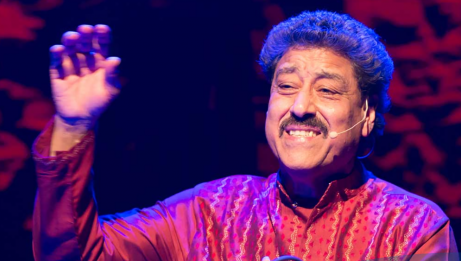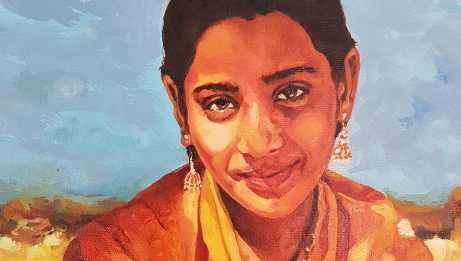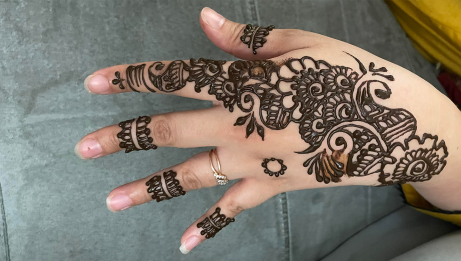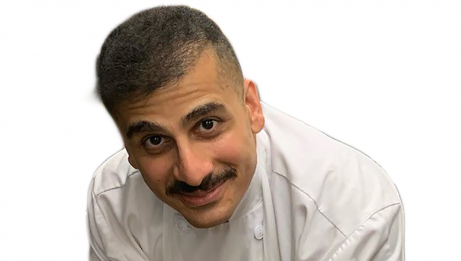 Special Events
Dance
Workshops
Culinary events
Visual Arts
Holidays
Festival events
In-person event

Bilingual
Co-presented by the National Arts Centre and Aroha Fine Arts, ArohaFest Diwali Celebration is the only bilingual festival featuring the music, dance, visual, and culinary arts of India in Canada. Enjoy free day-time activities such as Bollywood, Lavani, and Bhangra dance workshops, immersive music concerts, a visual arts exhibit, as well as a virtual culinary segment.
1:00 pm "The Essence of Yoga" lecture and workshop
Sangeeta Raju, Odissi classical Indian dance artist and certified Yoga instructor, will explore the evolution of Yoga. She invites participants to experience some of the foundational roots and history of this age-old movement and spiritual practice.
1:45 pm Bollywood workshop
The dancers of ArohaFest invite participants to learn a fun and engaging choreography drawing from the world's largest cinema and entertainment industry. Set to lively music, and with movements that are sure to energize and inspire, there is something for all to enjoy within this exciting workshop! Bring your flowy skirts, scarves, flashy jewelry, and let's dance to the energetic sounds of Bollywood!
2:30 pm Bhangra folk dance workshop
The Ottawa-based dynamic duo, BhangraScape, will provide an overview of Bhangra, the world-renowned folk-dance originating from the Indian state of Punjab. The beating of the Dhol drums, and the passionate performers will surely leave you with a spring in your step!
3:15 pm Lavani folk dance workshop
Ottawa's very own, Akshata Rao, founder of Meraki Performing Arts, will introduce participants to the mesmerizing folk dance from Maharashastra known as Lavani. Through intricate, sensuous, and dynamic movements, this dance form's rich history and significance to the Marathi people will seep into your dance party repertoire!
5:30 pm Semi-classical music concert
With over 50 years of performance experience, and a profound understanding of the "Ghazal" vocal recitation form, Hardeep Buckshi brings a unique and highly energetic concert to the NAC public spaces. Accompanied by the wonderful musicians Samuel Thomas on piano, Derrick Jaikaran on tabla, and Santosh Shail on guitar, the quartet will present rhythmic and melodic musical passages whisking you away to India, during the festive time of Diwali.
1:00 – 6:00 pm Visual arts exhibit
Water Fountain by Azrieli Studio - Our wonderful group of local visual artists depict the colours, textures, and cultural richness of India on canvas. Dhanashri Bapat, Clarisse Cheseaux, Pooja Grover, Lily Lachapelle, Rashmi Rekha, Johanne Richer, and Suman Sundram are eager to share their works with audiences around the water fountain by the Azrieli Studio!
1:00 – 6:00 pm Henna painting
Ottawa-based Henna artist, Kruti Vaddoriya, brings a quintessential element to any Indian celebration. Immerse yourself in Diwali celebrations by having your hands painted with one of her intricate designs.
1:00 – 6:00 pm Online cooking segment (30 min)
Explore the flavours of India with the Executive Chef of East India Company Restaurants, Nitin Mehra. His virtual cooking segment will allow you to create authentic Indian recipes from home.