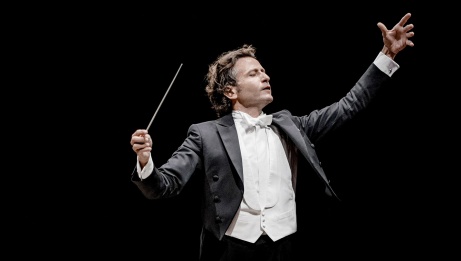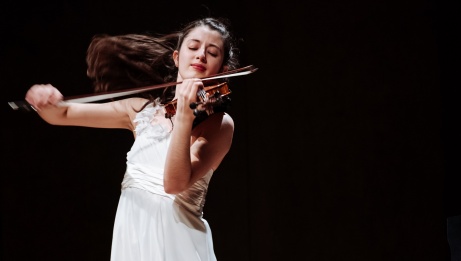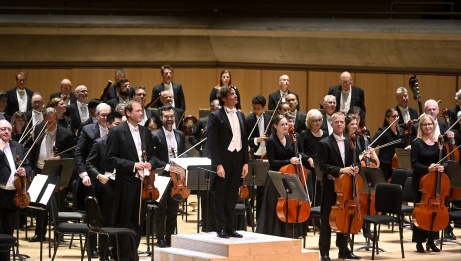 Music
Classical music
Masterworks
Violin
SAMY MOUSSA

Symphony No. 2 (TSO Commission)

Sergei Prokofiev Suite from Romeo and Juliet (compiled G. Gimeno)
In-person event

Bilingual
Any time the Toronto Symphony Orchestra (TSO) returns to Southam Hall is cause for celebration, and under the direction of new Music Director Gustavo Gimeno, this concert, in the TSO's 100th year, is no exception. Acclaimed for his artistic dexterity and for the enormous energy he brings to the podium and draws from the orchestra, conductor Gimeno is rightly one of the most sought-after conductors working today.
The concert opens with Montreal composer Samy Moussa's Symphony No. 2, a TSO commission that brandishes themes both "scalar" and "hymnlike" (ludwig-van.com) and creates a wonderfully unorthodox brass section complete with flugelhorns and the mellifluous euphonium. About composing for the TSO, Moussa explains, "Whatever I have I mind, I know [they] can do. And this is liberating for me." Moussa is TSO's Spotlight Artist and is himself an acclaimed conductor.
At barely 20 years old, Spanish violinist María Dueñas is a passionate, musical supertalent whose fearless performances move effortlessly between the tender and electrifying. Dueñas performs Edouard Lalo's colourful Symphonie Espagnole, a spirited, seductive work that set Paris alight when it was performed in 1875 by the extraordinary Spanish violinist Pablo de Sarasate.
Among Sergei Prokofiev's most loved works, his music for the ballet Romeo and Juliet stands out for the way it conveys the joy and longing of forbidden love. Despite the difficult path he faced to its completion and performance in Stalinist Russia, Prokofiev captured and imparted all the ecstasy and grief experienced by the young lovers in this lush and timeless masterpiece.