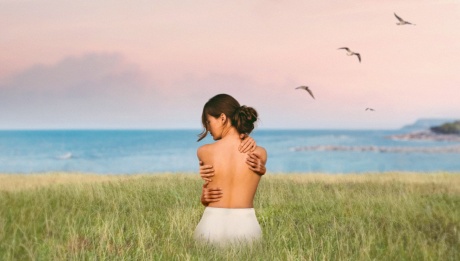 In-person event

English

≈ 3 hours · With intermission
Partial nudity
Mature themes
Graphic violence
Sexual content
Sexual violence
Strong language
Smoke machine
Haze
World Premiere
A National Arts Centre, Vita Brevis Arts, Canadian Stage, Neptune Theatre, Grand Theatre production.
The story of Fall On Your Knees begins at the end, with the words of Lily Piper. "They're all dead now." But before that there was love. There was a family. There was music and laughter and desire. And there was danger…
Based on the iconic novel by the award-winning Ann-Marie MacDonald, Fall On Your Knees is a sweeping, multigenerational saga set in atmospheric Cape Breton, during a time of roiling change in the heady early years of the twentieth century.
James Piper is an ambitious boy of Scottish descent. Materia is the daughter of Lebanese immigrants who wishes to see New York one day. They fall in love and get married with high hopes of a happily ever after. But as their family grows, so do the discoveries — that will test their bond and threaten to tear them apart.
All tickets are $15 for our preview performance on March 8.
Fall On Your Knees Part One - Family Tree is part of a two-part performance. If you wish to see part two, click here.