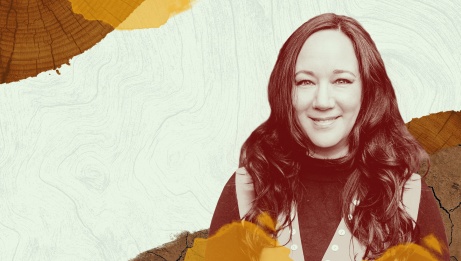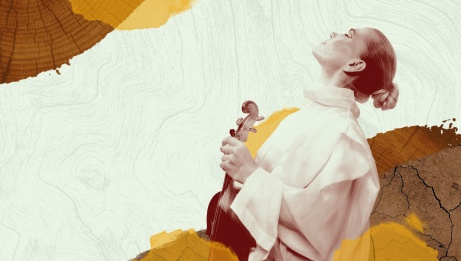 Music
Classical music
Festival events
" In this remarkable work, Vivaldi has spoken and Richter has answered with ferocious love for the robust but increasingly precarious nature of life on Earth"
Alexina Louie

The Eternal Earth
The NAC Orchestra honours the Earth and the perseverance of life against increasingly difficult odds by performing works from three very different composers.
To hear German-British composer Max Richter's Recomposed Four Seasons is to be swept up in the passionate urgency of nature, its mysteries and joys and the delicate persistence of the seasons on our planet. In this remarkable work, Vivaldi has spoken and Richter has answered with ferocious love for the robust but increasingly precarious nature of life on Earth. A passionate champion of contemporary work, Norwegian violinist Mari Samuelsen makes her Canadian debut in this performance.
In the festival's opening concert, Indigenous mezzo-soprano Marion Newman makes her return to Southam Hall to perform selections from Outi Tarkiainen's The Earth, Spring's Daughter, a song cycle for mezzo and orchestra based on Sami poetry. Outi Tarkiainen is a Finnish composer of "rare moral conviction and geographical attachment" (gramophone.co.uk).
Her captivating work, The Earth, Spring's Daughter, is set in the language of the Sámi people, the reindeer-herding communities of northern Norway, Sweden, and Finland—and the last remaining Indigenous people in Europe. Like the Earth itself, "the music unfolds in layers and cycles, to be born again and again," says Tarkiainen. The work hints at what the Earth might have to tell us if we will listen
The performance of the Epilogue is accompanied by the showing of the film Kasvojen vaihdos (Change of Faces) by filmmaker and visual artist Elina Oikari. Inspired by Sámi poetry, the video, which merges super 8 mm film and archive material, can be seen as a kinetic meditation about Arctic lifeways and landscapes.
The Eternal Earth, by JUNO Award-winning composer and great friend of the NAC Orchestra Alexina Louie, closes the program. Commissioned by Sir Andrew Davis for the Toronto Symphony Orchestra, The Eternal Earth embraces the pure sounds of nature, from the lion's roar to the seagull's cry.


* (Supported by: Tiina and Antti Herlin Foundation & The Arts Promotion Centre Finland)
This concert is presented as part of the NAC Orchestra's SPHERE Festival which will take place on September 22-25, 2022