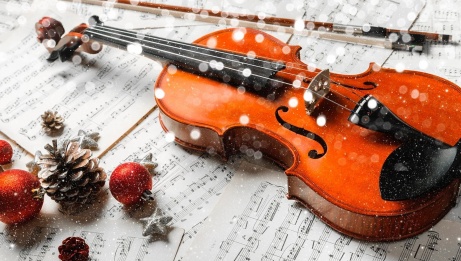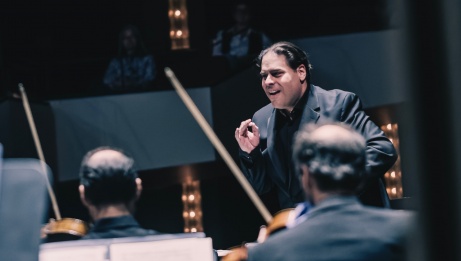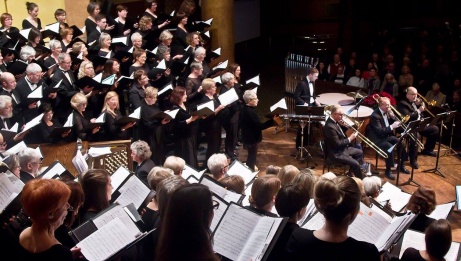 Music
Classical music
Masterworks
Violin
Cello
Vocal
Holidays
Berlioz « L'Adieu des bergers » from L'Enfance du Christ, Op. 25 ("The Shepherds' Farewell" from The Childhood of Christ)
Gustav Holst Christmas Day
PYOTR ILYICH TCHAIKOVSKY "Waltz of the Flowers" from The Nutcracker Suite, Op. 71a
LEONTOVICH (WILHOUSKY / SIMON LECLERC)

"Carol of the Bells"

ANONYMOUS (Daveluy/ Zeitouni)

« Le Sommeil de l'enfant Jésus » ("The Sleep of the Infant Jesus")

MENDELSSOHN (DAVID WILLCOCKS)

"Hark! The Herald Angels Sing"

GRUBER (DAVELUY / ZEITOUNI)

« Sainte nuit » ("Silent Night")
Celebrate this magical time of year with the most cherished and heartwarming tunes of the season.
Under the baton of guest conductor Jean-Marie Zeitouni, the NAC Orchestra offers a musical sleigh ride through snow-covered landscapes and timeless holiday classics, from Franz Gruber's Sainte Nuit (Silent Night) to selections from Tchaikovsky's The Nutcracker to Mendelssohn's joyful Hark! The Herald Angels Sing to the sparkling cheer of Carol of the Bells. The Ottawa Choral Society joins NACO for this perfect prelude to your own holiday celebrations.
Step out of the cold and into the warmth of Southam Hall to ring in the holidays with this enchanting Christmas edition of our popular Playlist series.
There are no program notes for this event.