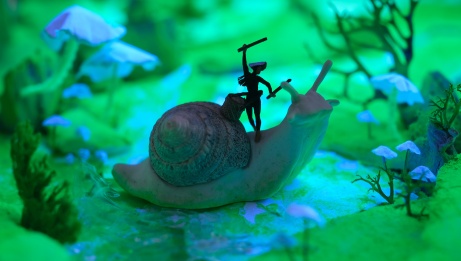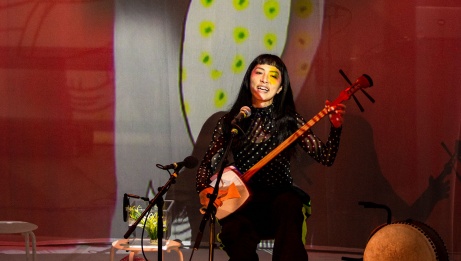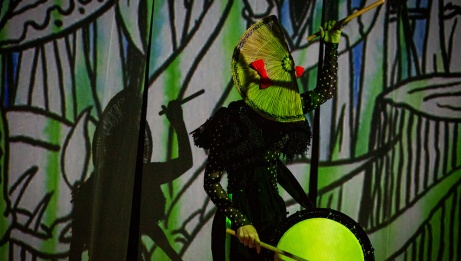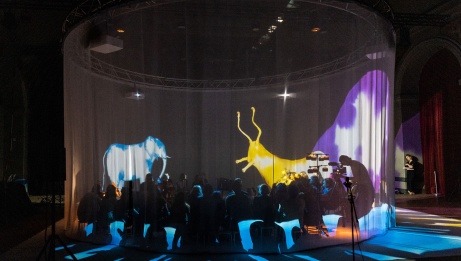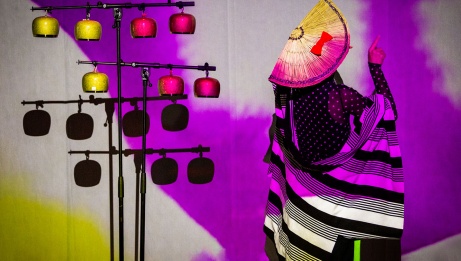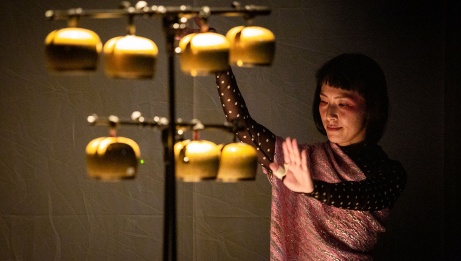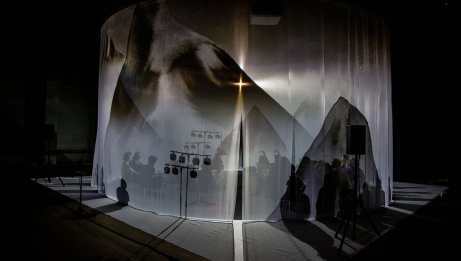 "Like Japan, but in a dream"
In-person event

Ages 5-12

≈ 40 minutes · No intermission
North American Premiere
NAC Presentation
Take a seat inside a fantastic lantern/stage, illuminated by spellbinding video projections and brought to life by the music, singing and dancing of incandescent Japanese-born performer Tsubasa Hori.
This virtuoso percussionist has been perfecting the art of taiko since childhood: when she beats that traditional drum, you can almost hear the heartbeat of a thousand-year-old Japan. But just like her native land, Tsubasa is good at combining the Old and the New, and she has a lot of fun using some surprising sampling machines to tinker with the sounds of her voice and her instruments.
A lantern also means moving images: on the curtains that surround the space, luminous creatures and plants appear, as if they've escaped from a book of coloured prints. Be on the lookout for the elephant and the giant snail!
Without moving a muscle, get ready to travel, in images and music, through a kaleidoscopic world invented by a multi-instrumentalist artist ... who's also a bit of a magician.
Without words ● Ages 5+ ● Intimate show
Pre-show activity

Because the experience of going to the theatre begins long before you step into the performance hall, families are welcome to arrive 45 minutes before the start of the performance to warm up their imaginations. Interactive installations, crafts and other surprises await you in the Studio Foyer!
This show is part of the BIG BANG Festival, two fun-filled days of sound experiments for ears of all ages. At the NAC, Saturday, February 17 and Sunday, February 18, 2024.