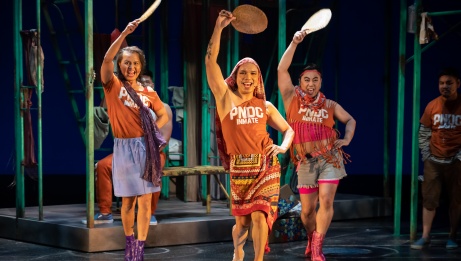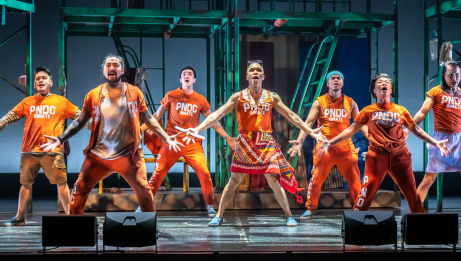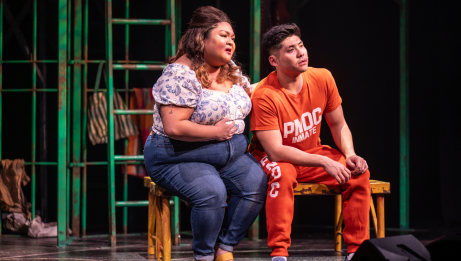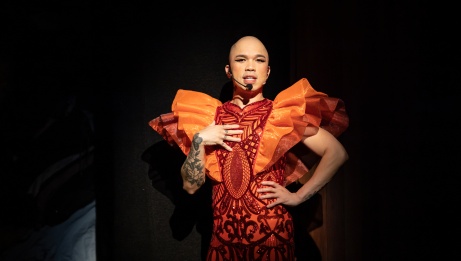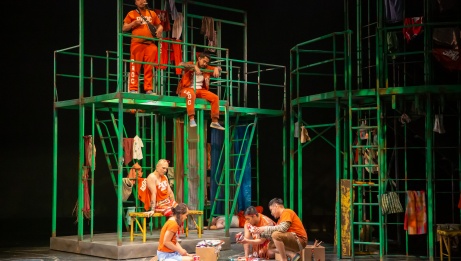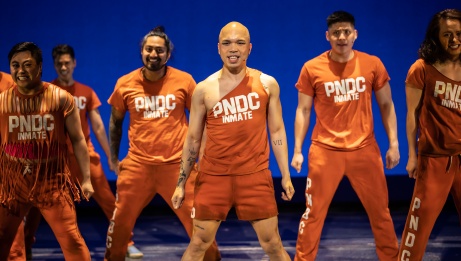 Family programming
Music
Pop
R&B
Theatre
Musicals
Holidays
"This one is going places, folks; go see it so you can tell people you did before it inevitably hits Broadway." Edmonton Journal
In-person event

English

Ages 14+

≈ 100 minutes · No intermission
Mature themes
Strong language
Gunshots
NAC English Theatre Presentation
An NAC English Theatre Revival of the Citadel Theatre Production

How did the redemptive journey of Filipino prisoners create a global phenomenon?
In 2007, a video of 1,500 inmates in a Filipino prison dancing to Michael Jackson's Thriller was posted to YouTube, and quickly became one of the first viral videos on the internet. The "Dancing Inmates of Cebu" are the unlikely inspiration behind an ambitious, perspective- altering and joyous musical by Filipino-Canadian creators Romeo Candido and Carmen De Jesus, celebrating its world premiere at the Citadel Theatre in May, 2023.  
Romeo and Carmen have painted a fictional portrait of the people behind this phenomenon through Prison Dancer, an award-winning transmedia project spanning stage and screen that has literally moved audiences to their feet to witness and celebrate a community coming together in harmony through the power of song and dance.
Paying tribute to pop, house, and R&B while shamelessly reveling in its deep love for sentimental ballad and drag, Prison Dancer is a brave musical about redemption, highlighting how a prisoner named Lola brings purpose and joy to a group of inmates ready to feel the rhythm together.

Talkback:
Wednesday, November 29
Stay in your seats for a post-show question-and-answer session

American Sign Language (A.S.L.) Presentation:
Friday, December 1 at 7:30 p.m.
To book $15 tickets for the ASL Interpreted Performance on December 1st, use promo code PDASL.

"Every member of the twelve-person, all-Filipino cast is a bonafide triple threat. The vibrant full company ensemble numbers radiate star quality and are especially exciting to watch." - Broadway World
Content warnings: This play contains some strong language and mature themes, including reference to criminal activity, drug use and addiction, as well as sex. There is also brief violence depicted onstage (see trigger warning for more details).
Trigger warnings: Gunshot, murder