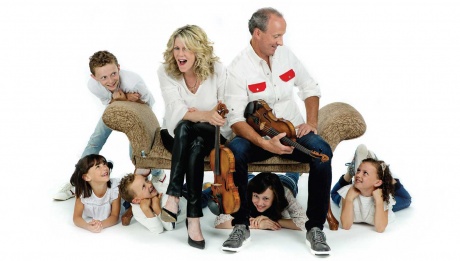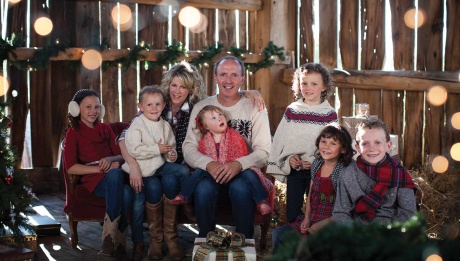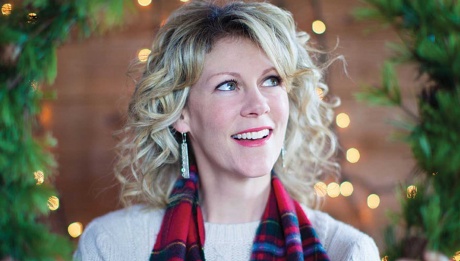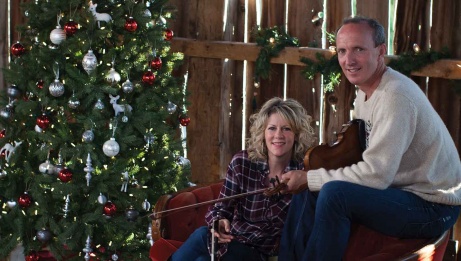 Music
Roots music
Folk
Holidays
This holiday season join Natalie MacMaster and Donnell Leahy, the award-winning fiddle virtuosos, in an intimate and unique Christmas concert series you will never forget. With the duo accompanied by an incredible array of talented session musicians – and their entire family – A Celtic Family Christmas will guide you into the wonderful world of a true Cape Breton Christmas celebration. "This tour is going to have an energy that goes beyond the duration of the show," says Natalie MacMaster. "I want it to stay with our fans throughout the holidays, and beyond."
To fans of fiddle music, Natalie MacMaster needs no introduction. Over a recording career now spanning 25 years, this Order of Canada recipient has released 11 albums that have notched sales of over 200,000 copies. She has won two JUNO and eleven East Coast Music Awards and been nominated for a Grammy, and has collaborated with artists as diverse as Yo-Yo Ma (on the Grammy-winning album Songs of Joy & Peace), Alison Krauss, Jesse Cook, and Bela Fleck. Though acknowledging that she can be "a musical chameleon," Natalie stresses that, above all else, "I play Cape Breton fiddle." Donnell Leahy is no stranger to the awards podium himself. He is the oldest brother of the internationally acclaimed family musical group Leahy, winners of three JUNO Awards. Widely recognized as one of the best Celtic fiddlers in the world, his high-energy playing style also makes him a highly popular performer.
The fiddling duo have toured extensively over the years both together and separately, selling out venues across the continent. Each show is an unforgettable experience for all those in attendance, and word of their musical feats has travelled. The last Christmas concert series sold out in a matter of days, leading to additional shows added due to high demand. "If you really love fiddle music, there are performances here that are nothing short of jaw dropping ... performances that will raise you up and performances that will leave you misty–eyed," The Guardian.
This year, A Celtic Family Christmas exceeds all expectations with riveting performances by Natalie, Donnell, and their children, bringing the Cape Breton Christmas to you. Through a mix of both song and dance, they will take you on a journey of virtuoso performances, telling the story of the night before Christmas in the Leahy/Macmaster household. "Christmas is where this whole concept started and we are excited to be travelling as a family," says Donnell. "It's a perfect time to travel across Canada and bring light and happiness to families and fans across the country." With a lineup of familiar Christmas songs intermingled with classic Celtic songs sure to warm your heart, A Celtic Family Christmas brings you in the door, and welcomes you in as part of the family.