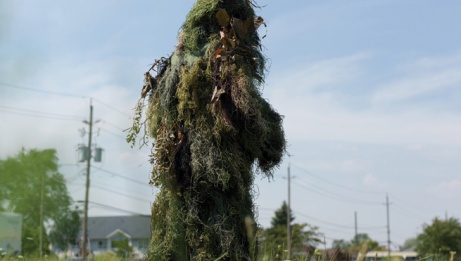 A lawn that mows itself, human cells co-cultured with apple cores, a feminist re-interpretation of military camouflage, and the ultimate locavore culinary experience: what do they have in common? They're all artworks in BioART: Collaborating with Life.
For millennia, human notions of beauty have spontaneously arisen from our interaction with the natural world, revealed in cave paintings, rituals, food culture, body art, and, more recently, biological arts. Bioart includes a diverse range of practices from the lab, the wilderness, and cities, using cells, microbes, plants, and, by some definitions, bodies (human and otherwise) in the production of art.
Featuring Ontario artists whose practices merge with life sciences and biotechnology, BioART will engage you in an evaluation of bioethics that results from the manipulation of life for human and cultural ends.