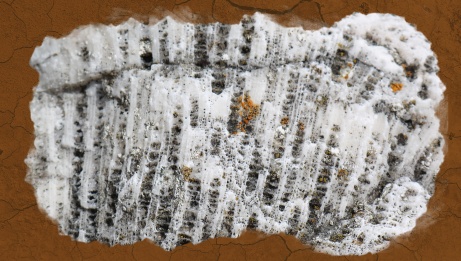 Music
Exhibitions & installations
Visual Arts
Festival events
When to visit:
The installation is accessible at all times during NAC opening hours.
Musical activation with live performers daily:
Thursday, 6pm
Friday, 1pm & 7pm
Saturday, 12:30pm & 7pm
Sunday, 1pm
Installation and performance work created by rebecca bruton (scores for periodic live performances) and Halla Steinunn Stefánsdóttir (electronics and visuals).
Two musical creators, each with a history of working in experimental music, sound, and ecological interdisciplinarity, attune to one another's practices. Together they think through soil, sediment, fossilization, more-than-historic timescales, and what the silt carries when it greets us in the present. The result is an amassment, a fossiliferous shimmering of sounds, objects, poetic fragments, and music.
The electronic installation by Halla Steinunn Stefánsdóttir will continue throughout the duration of the SPHERE festival in the Rossy Pavilion.
Additionally, there will be six live performances of rebecca bruton's scores.