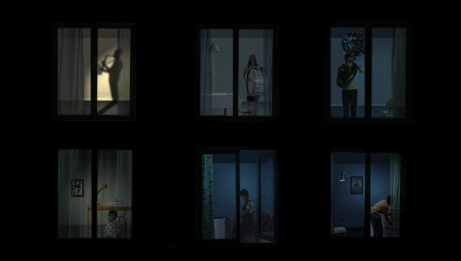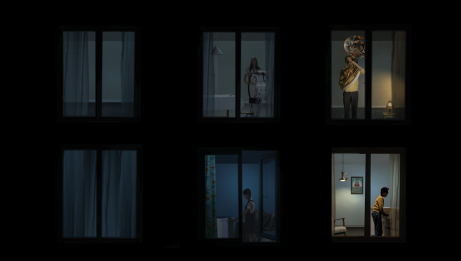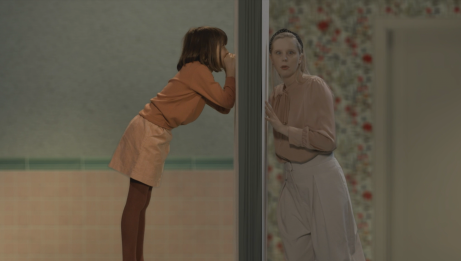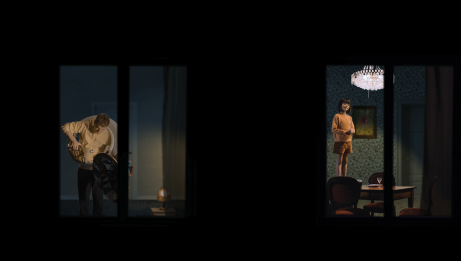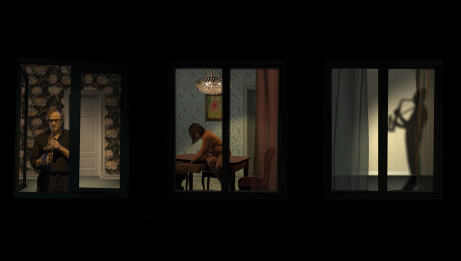 Family programming
Theatre
Festival events
"When kids set the pace..."
In-person event

Bilingual

Ages 4+
The magnificent Greenhouse space is transformed for a few hours into a screening room. Come in and discover five dazzling short musical films!
A skyscraper somewhere in a city, somewhere in the world. Children live here on their own and all the neighbours are musicians.
Believe it or not, these children do exactly what all other children do: brush their teeth, wash their hands, eat their sandwiches and remember to pee. However, through their daily actions, they also control their neighbours' rhythm. When the lights go on, the trumpet player sounds his horn. As they iron their pants, the bass player's bow follows the movement. The children whisper notes through walls, compose with light, and conduct while eating chocolate mousse. A surreal musical world where every day has its own score.
* Best Digital Production for Young Audiences (2021 YAMawards)
Without words ● 4 + ● Free
Saturday July 2 2022, 12:30 PM to 1:45PM (continuous)
Sunday July 3 2022, 11:30 AM to 1:45PM (continuous)