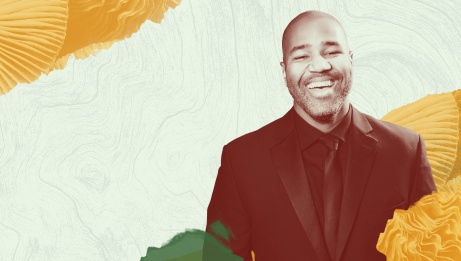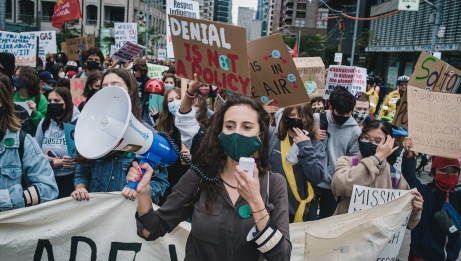 Family programming
Music
Classical music
Masterworks
Chamber music
Violin
Vocal
Singer/Songwriter
Roots music
Children
Festival events
Edward Top

Eruption

JONATHAN RING

Fanfare for Greta

Antonio Vivaldi

"Winter" from The Four Seasons, First movement

R. Murray Schafer

Miniwanka

Marjan Mozetich

MARJAN MOZETICH, Unfolding Sky (from Postcards from the Sky)

CRIS DERKSEN

Round Dance

CRIS DERKSEN

New Heya

ASTOR PIAZZOLLA

Verano Porteña (from Cuatro Estaciones Porteñas)

KELLY BADO

Hey Terre

KELLY BADO

Mama hé
In-person event

Bilingual

Ages 5-12

≈ 60 minutes · No intermission
For children 5+ and the whole family
What do Vivaldi, R. Murray Schafer, and Greta Thunberg have in common? They prompt us to listen to our environment and reflect on our role here on earth.
Join Principal Youth Conductor and Creative Partner Daniel Bartholomew-Poyser, the NAC Orchestra, and influential leaders and artists from across Canada as they celebrate the art and importance of listening with empathy – to our environment, our elders and each other – in an interactive concert featuring music inspired by nature and creative responses to our world, the climate crisis, and the times we live in.
* Marie Bégin plays on a wonderful violin Carlo Bergonzi 1710-1715 graciously loaned by CANIMEX INC.
***This concert is presented as part of the NAC Orchestra's SPHERE Festival which will take place on September 22-25, 2022
---------------------------
The NAC Foundation would like to acknowledge the generous support from the Friends of the NAC Orchestra, A Donor-Advised Fund at the Community Foundation of Ottawa, The Janice and Earle O'Born Fund for Artistic Excellence, Grant and Alice Burton, and the donors and sponsors of the NAC's National Youth and Education Trust. National Youth and Education Trust, the primary resource for youth and education funding at the National Arts Centre.