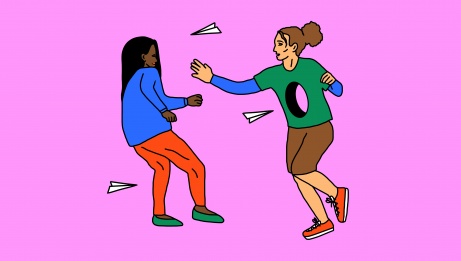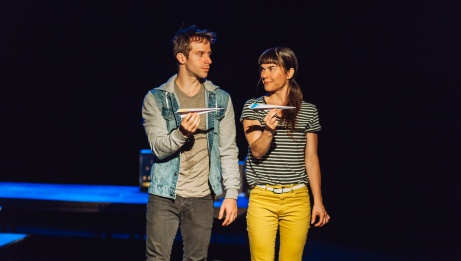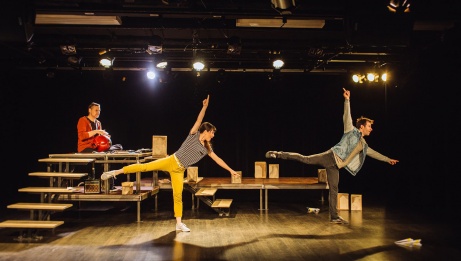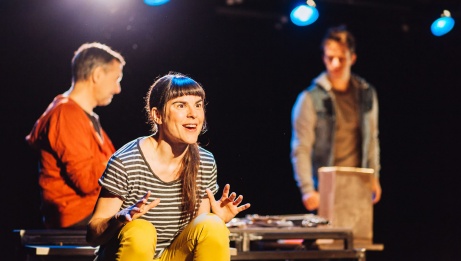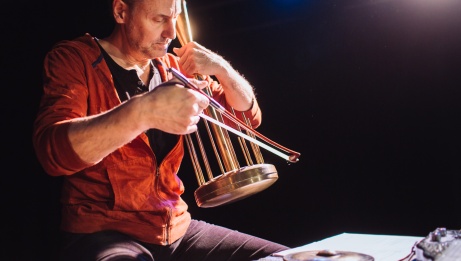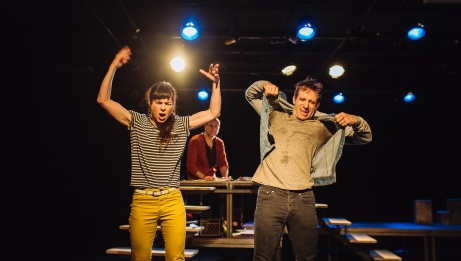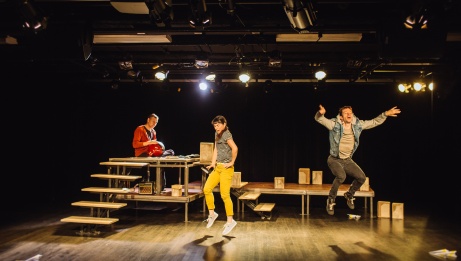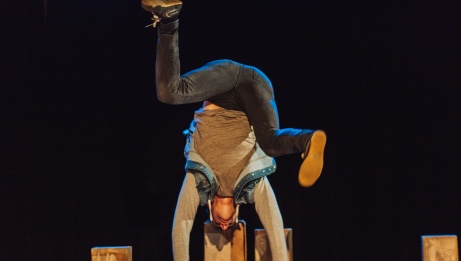 In-person event

Français

Ages 8-13
| Performance options | Start time | Language | Availability |
| --- | --- | --- | --- |
| Thursday, April 20, 2023 | 9:45 am | French | Seats available |
| Friday, April 21, 2023 | 9:45 am | French | Seats available |
"The inner life of words "
The inner life of words
They're inseparable. Their words are games, bouncing balls, modelling clay! But one truly rotten day, He has to leave for a town so far away we've forgotten its name. She stays behind, playing alone as if there were still two of them. Then She opens a box of old letters, a paper plane flies across the stage, words start to grow, they are smoke signals!
This inspiring text by Louise Dupré is brought to life by two athletic, energetic performers and the radiant presence of an incredible magician–musician. It's a celebration of poetry. The creative team even visited real schools to collect gems of language from young people, and to make this rhythmic, sometimes boisterous show shine even brighter.
Words have the power to travel, and at the same time they're the super glue that binds us together. And maybe even ... you know what? The more space there is between us, the bigger our playground will be!